IF you are shocked at the success of "Think Like a Man", I have one word for you.  "Boomerang".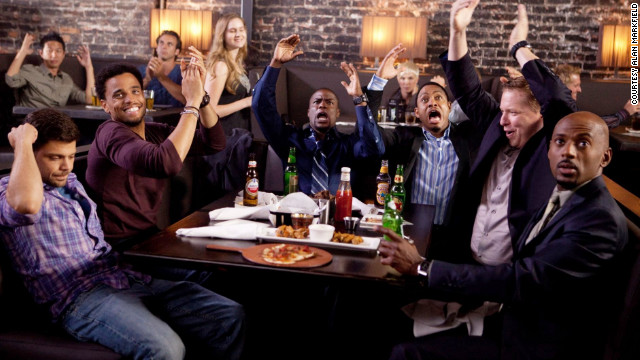 1992 was the year and Boomerang was THE movie.  I love that movie.  I wish they would get the band back together and make a sequel!  Someone please tell Reginald Hudlin that there is money in the air.  And tell Eddie Murphy too…his last few movies have been terrible to so-so.
Wikipedia: Released in the United States on July 1, 1992, Boomerang received mixed reviews from film critics. Nevertheless, the film was a commercial success, ranking as the 18th highest grossing film in North America that year. Boomerang earned over $131 million worldwide during its theatrical run.
There hasn't been a black relationship movie with that kind of star power behind it in a minute.  Hallie Berry, Eddie Murphy, Robin Givens, Martin Lawrence, Eartha Kitt…wow.  If you can think of another movie with a majority black cast that can compare, please comment below.
In terms of talent, I'm comparing the 2 casts and overall star power moment in time to moment in time.  The cast of "Boomerang" went on to do a lot of great acting and many were young and full of potential at the time.  I don't think this is a total apples to apples comparison talent and acting wise.  That being said, I can see many parallels.
The other star power involved is that of Steve Harvey.  Harvey is said to have an audience of about 6 million listeners in more than 60 markets.  With that following and Oprah's blessing of the book this movie is based on…I'm not surprised that the movie reached #1 and made 33 million.
Sidenote: Yes, yes, I know who Tyler Perry is, but I don't put his movies in the same category.  Not taking anything away from his success, I think of him as a phenomenal businessman who is very focused on black audiences.  I don't think he's trying to put out mainstream movies for mainstream success.   He's doing what has worked for him for years, just on a huge scale due to his success.